Cancer Trends 36 - Cancer of unknown primary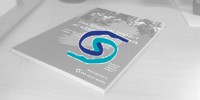 The latest trends report from the National Cancer Registry focuses on cancer of unknown primary site. Just under 400 of these cancers are diagnosed in Ireland per year (2012-2016), representing 2-3% of all invasive cancers (excluding non-melanoma skin cancer). The number of cases and deaths per year are broadly similar between the sexes (although incidence and mortality rates are slightly higher in males) and the median age at diagnosis is 77 years for females and 73 for males. Currently two-thirds of all patients are diagnosed pathologically, up from just half of all cases in the mid to late 1990s. Due to the aggressive clinical course of these cancers, mortality rates are high with approximately 7 deaths for every 10 cases diagnosed. 
Incidence rates have fallen significantly over time (by over 5% per year), due in large part to improvements in the quality and specificity of cancer diagnoses since the mid-1990s. Mortality rates have also declined significantly, by over 3% per year, in both sexes.
Over two-thirds of patients do not receive any tumour-directed therapy for their cancer (although patients may have palliative therapy to relieve symptoms). By contrast patients with metastatic cancers from known primary sites have a very different treatment profile, with a much lower percentage of these patients (32%) not having treatment. Further comparisons show that patients with metastatic disease whose primary site is known are more likely to have surgery (20% versus 5%), chemotherapy (20% versus 45%) and radiotherapy (18% versus 29%).
Despite some improvement in survival rates over time, patients diagnosed with cancer of unknown primary have a median survival time of less than 3 months and current 5 year net survival rates are just 13%.
The significant decline in incidence and mortality rates over time are positive indications of the improvements in diagnostic methods and treatments overall for all cancers and continued monitoring of this cancer is likely to be a useful indicator of future improvements in cancer services generally.